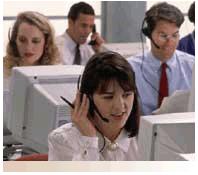 MedX Connect, Inc. is a complete network and service provider offering premise based as well as voice, video, and data convergence technologies to medical providers.
Hosted Unified Enterprise Communications, On Demand
MedX Connectís communication products deliver integrated voice, video, messaging and collaboration on demand as a service over high-speed networks. There is no proprietary hardware or software expense, and minimal impact on your staffing and training. Our solutions are Future-Proofed with unlimited technical support, maintenance and software upgrades.
The only complete IP communications solution designed for small or mid-sized businesses
IP voice, IP-PBX, call distribution, conferencing, voicemail, and unified messaging, with local and 800 numbers
Options for advanced video collaboration and integrated Web/phone/messaging support for call centers
Service-oriented design for rapid implementation, provisioning and expansion with low capital expense
On-Demand delivery constantly aligns capacity, service and operating expense to business requirements
24x7 support via IM, Email or Phone.
MedX Connectís services replace or augment existing PBX infrastructure with next-generation IP Telephony applications. Entry-level Communicator delivers IP-PBX, unified messaging, voice mail plus voice and instant-message conferencing, with a long list of convenience, performance and security features.
Executive adds collaboration tools for the desktop, secure remote access and unlimited audio conferencing. And for businesses with significant inbound calling volume, Call Center offers automatic call distribution (ACD) along with extensive reporting and auditing features.
All services include unlimited calling for the USA and Canada and start at $39.95 per month!
About MedX Connect's Unified Communications (Expand)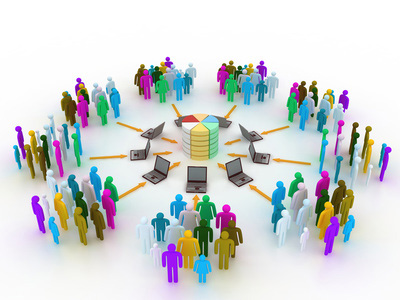 Services are delivered via hosted "on-demand" SaaS architecture (software as a service) over any broadband IP connection. It allows businesses to easily deploy a broad range of communications and collaboration services while reducing their initial capital investment up to 80% and aligning operating expense with business value. Our ability to deliver multiple value-added services under a single common interface, from provisioning to administration and support, is what makes MedX Connect unique. MedX Connect Element, Communicator, Executive and Call Center Ė Four suites of bundled Unified Communications services, sold as a monthly subscription, which include voice, PBX, secure IM, web collaboration, remote desktop sharing and ACD/Call Center services. MedX Connect delivers additional value-added SaaS services including seamless integration with Microsoft Outlook and enhanced mobility services.
Significant Operational Savings: (Expand)
Call extension and office-to-office globally free of charge
Operate over existing Internet connections
Eliminate the need for separate telephone lines or trunk lines to carry your voice calls
No more leased lines between locations dedicated for voice calls.
No more annual PBX maintenance contracts
No longer pay for user moves, adds, changes or deletes
No more separate applications and costs for desktop collaboration tools, secure Instant Messaging or document sharing.
Significant Capital Savings: (Expand)
No need for an on-site PBX at any location.
Save up to $10,000 for a small system
Save over $100,000 for a system handling several remote sites
Automatic, free software upgrades.
Productivity Features with the Worldsmart On Demand VoIP Service: (Expand)
Tailored Company Features
Auto Attendant or Live Operator answer
Hunt Groups
Company Directory
Music On Hold
Time of Day Modes
Instant User Set up, along with Move, Adds, Change and Deletes
Real Time Phone Service Activation
Web Based Management for the Account Administrator and Users
Software as a Service – pay for only what you are using with the ability to change your services anytime yourself!
Individual Calling Features
Unlimited calling in the USA and Canada included in your monthly service
Find Me / Follow Me
Call Blast
Voicemail to Email.
Voicemail access via Phone, Web and Email
Business Collaboration Features
Desktop Sharing and Collaboration
Complete Web Conferencing Capability
Private IM Network with Encryption (complies with HIPAA guidelines).
Public IM Network Integration (Yahoo, AOL, MSN)
IM Archiving
Instant Data File Transfer
Desktop Remote Access & Remote Control
Conferencing Features
Audio Conference Rooms with unlimited usage at no charge.
IM Conferencing
Automated Call Distribution (ACD) Features
Logic-Based Routing (Skills, Time, Geographic, Load)
Queuing
Music on Hold and Recording Messages
Listen, Whisper, Barge In and call recording
Real Time Reporting and Monitoring
---
Premise Based IP Telephony
MedX Connect also offers premise based IP PBX telecommunication systems designed for businesses. Our products are open standard based utilizing the Session Initiation Protocol (SIP).This is the most widely adopted standard in the industry. Adhering to the SIP protocol assures you maximum interoperability and a high degree of investment protection. In addition to providing reliable and competitively priced IP Telephony products, we are a full service VoIP provider. Subscribing to our services will increase your communication options while decreasing your expenditures. Experience the security of business continuity features which prevent communication interruptions. Let us provide you with smart, simple, and flexible solutions that improve worker collaboration and productivity.
Both SIP and DECT wireless handsets can be integrated with IP based solutions.
Our premise based system is an 'All in One' business communications platform and our Smart Operator Console is the hub of a complete business phone system including traditional PBX features plus unified messaging, music on hold, call queuing, call conferencing and much more. All of these features can be accessed from multi-site locations including any of your home-based employees.
Provides Maximum Flexibility and Maximum Value (Expand)
Our premise based IP PBX's handle all of your communications requirements in the office. That includes all the connections for fax machines as well as other devices that require access to phone lines. The data network infrastructure supports all of your office equipment including printers, computers, wireless access points (WAPs) and other networked office equipment. Our systems support traditional phone lines (TDM), PRI's, and SIP trunking as a cost effective alternative to traditional telephone service infrastructures. In many cases adding a T1 with SIP trunk capabilities will also increase data delivery and bandwidth at a surprisingly affordable price.
Benefits of Premise Based Solutions (Expand)
Experience crystal clear voice quality while reducing expenses
Advanced products with enhanced features all for less money than traditional PBX systems.
Creates an "all in one" communication platform that is flexible, easy to use, and administered from a user friendly web based administration console.
Eliminates office boundaries by connecting remote workers to the office.
Enables you to enhance your business communications by integrating your multi-site locations into one converged dialing plan.
Provides business continuity features preventing communication disruptions from severe weather or other emergencies which can result in a loss of service.
MedX Connect's IP enabledhardware and software are supported locally plus on site service is available whenever you need it.
Click here for more information on how you can put our Unified Communications experts to work for you.